Vipin Chand Bomb – Vegetarian Guru. Deccan Chronicle, 26 Jan 2010.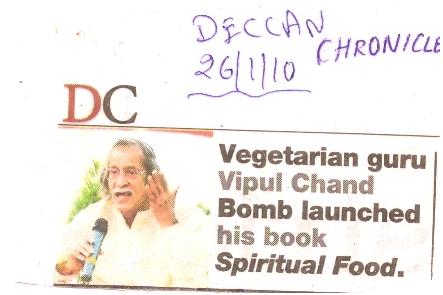 "Spiritual Food" book makes news. Authored by Vipin Chand Bomb. Downtown, The Hindu, 31 Jan 2010.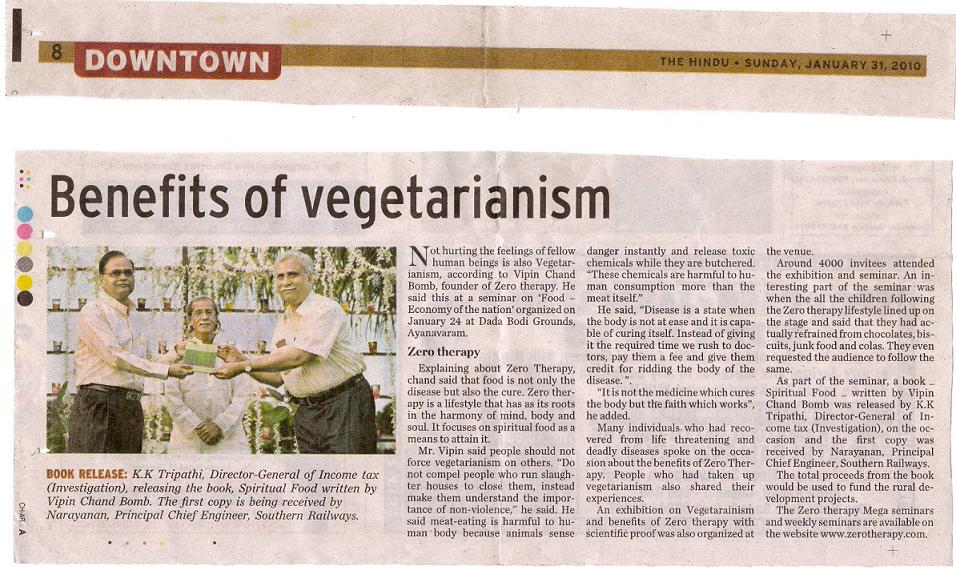 Food Theory of our founder Vipin Chand Bomb endorsed by Indian Express, 24 Jan 2010.
Food should be taught as a separate subject at the school level, said Vipin Chand, founder of Zero Therapy in a talk on food and economy of the nation held here on Sunday.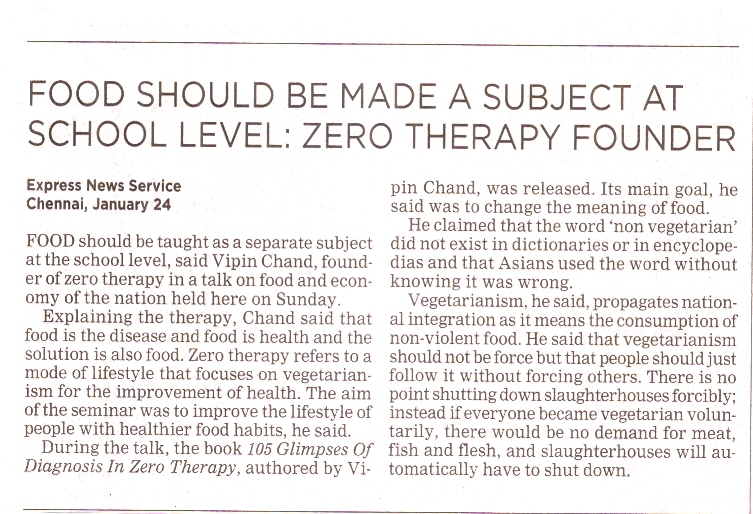 The science behind the food theory of Vipin Chand Bomb presented as appears in News Today, Chennai, 25 Jan 2010.
Vipin said people should not force vegetarianism on others.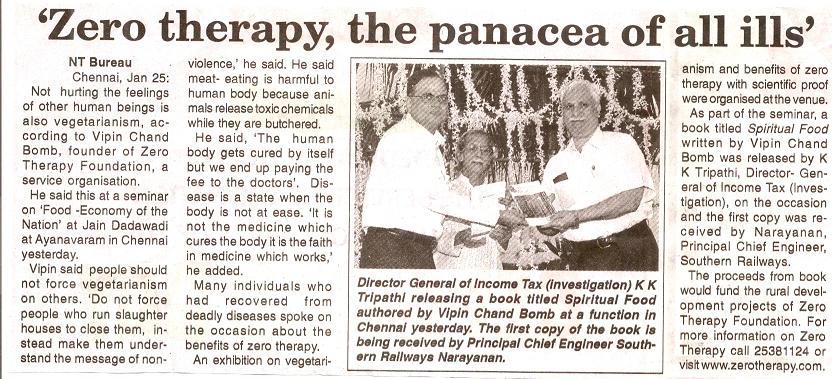 Seminar 3 of Zero Therapy in news. Do not enforce Vegetarianism says Vipin Chand Bomb. (Rajesthan Patrika, Chennai, 29 Jan 2010)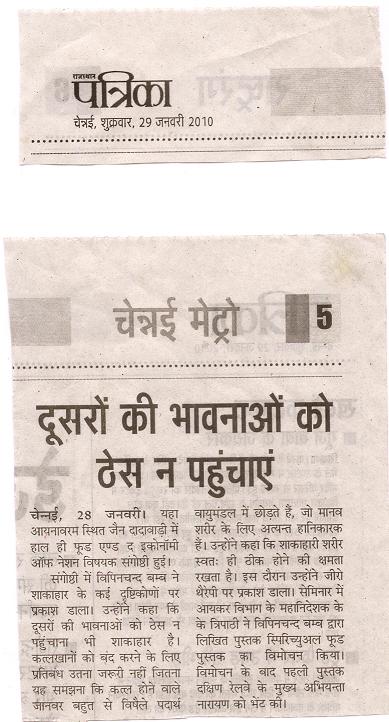 Zero Therapy makes news. (Pallav Times, 24 Jan 2010.)